Antisepsis
The CV Médica antisepsis products have been developed for the adequate disinfection of hands and skin of health professionals and patients, mainly before a surgical procedure.

Antiseptic Liquids
A wide range of antiseptics for hand washing and disinfection by healthcare professionals and skin washing and disinfection for patients as required by healthcare protocols.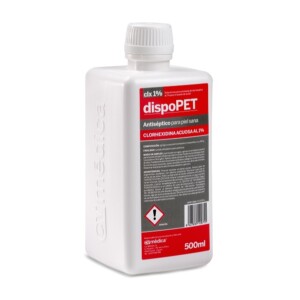 Aqueous colured solution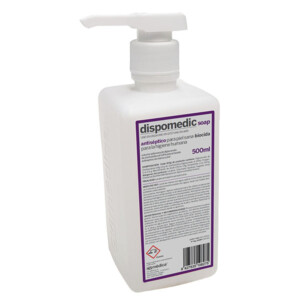 0,8% Chlorhexidine soapy solution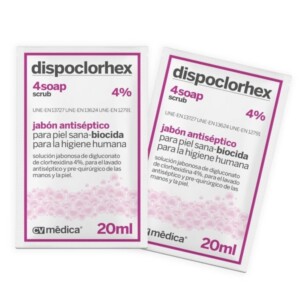 20 ml sachet for individually bathing
Surgical Scrub Brush
Sponge brush for hand and nail washing by technical and healthcare personnel. Suitable for pre-surgical hand washing.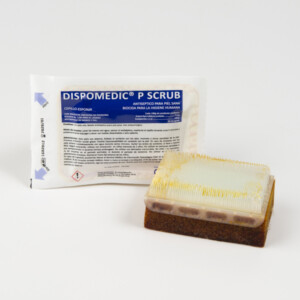 Sponge Brush Impregnated with Povidone 7.5%.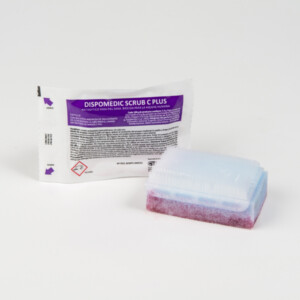 Sponge Brush Impregnated with Chlorhexidine
Pre-surgical Sponge
Sponges for pre-operative patient antisepsis. Skin-friendly, they minimize the risk of irritation and abrasion, reducing the risk of infection. For healthy skin; single-use only.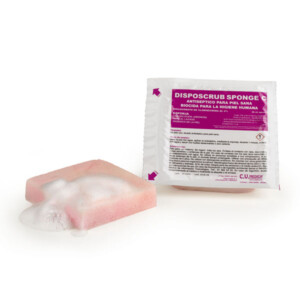 Pre-surgical sponge wash with 4% chlorhexidine digluconate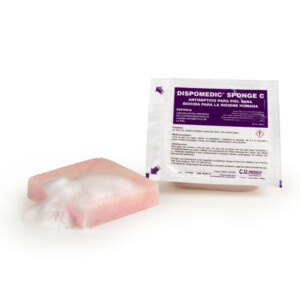 Pre-surgical sponge wash with 0.8% chlorhexidine digluconate
Mitt with colourless aqueous antiseptic
Mitt with colourless aqueous antiseptic solution of 2% chlorhexidine digluconate. Antiseptic wash for healthy skin